I'm hoping this is the start of a return to normalcy for me.
I've been going through a weird patch and haven't been blogging or sewing much. I was working on pants but haven't actually finished hemming yet... there was a WIP pic on my
Instagram
, they look really good!!
Family, work, & personal relationship issues have been getting to me, if you follow my personal Twitter account you would have seen my emo tweets... but I'm over it now and slowly returning to last year's routine which will hopefully mean that I will blog more often and actually finish projects!
Anyway, here is my latest project at my weekly sewing class, View C coat (the one on the model), New Look 6570.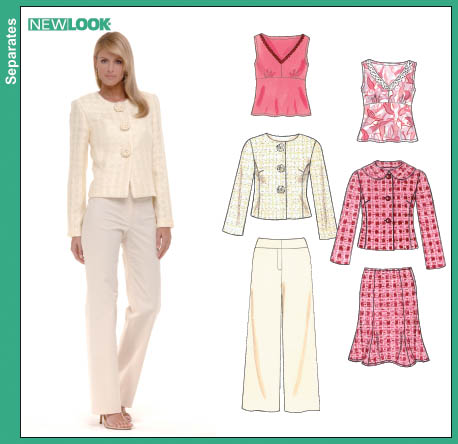 I decided on this pattern last minute, it was in my sewing bag, borrowed from a classmate.
The coat is just gorgeous. I was intimidated at first thinking there would be a lot of pieces but it's got about the same number of pieces as a dress.
I haven't decided on a fabric yet, was thinking a linen blend? Not really leaning towards the winter fabrics yet since Melbourne weather is still warm and I prefer wearing lighter clothing and layering.
I traced and cut out the 'jacket front' 'jacket back' and 'side panel' of the jacket in the smallest size - a 10, which has a finished bust measurement of 94cm (37") ... um, I'm a 78cm (30") bust!
Butttttt, it actually seems to fit???
Yes, still haven't got my camera back from dad!!
I don't understand, the finished measurement is 94cm however it's sitting at centre front and back properly and it fits!
Thoughts?
Next week, I'll be tracing out the 'front facing' 'jacket back' and 'sleeve'. Hopefully I'll have some fabric too :)
Read More